2015 Company Sponsors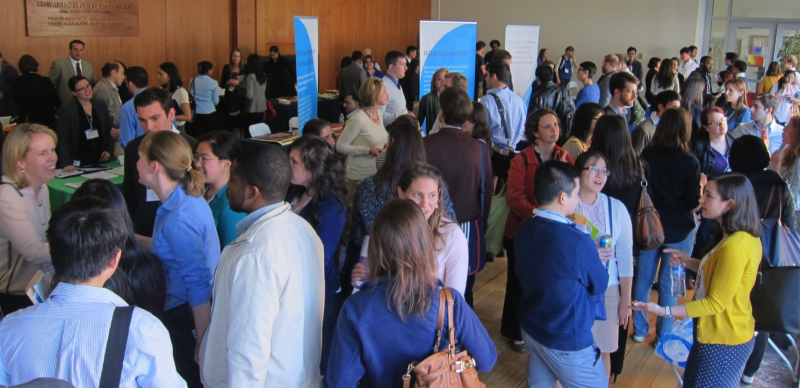 Platinum Sponsors
---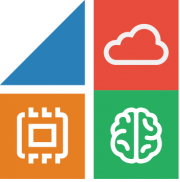 4Catalyzer is a Startup Accelerator Dedicated to Maximizing Societal Impact
We envision, incorporate, finance, support, and mentor a select number of startups that we are committed to make successful. Each startup is funded from the beginning for success, allowing the team to exploit new developments in physics, math, and the life sciences to create truly novel technologies and do the science enabled by being first. Our Startups have decoded the Neanderthal Genome, enabled what the New England Journal calls the new age of molecular medicine, helped crack the disappearance of the honey bee, sequenced the first personal genome, developed promising new drugs for breast cancer, been named three times as World Economic Forum Technology pioneers, and twice as Science Magazines top innovations of the year. The startups have dedicated space and we work intimately with them to support them strategically, administratively, legally, commercially, with regulatory agencies, as well as offer them core design, engineering, software platforms, and a supplier and manufacturing network to accelerate their programs.
Changing the lives of those we love
At 4Catalyzer we strive to transform 21st century medicine by solving today's most challenging problems – across life science research tools, medical devices and therapeutics. We aspire to create significant societal impact and are motivated by the idea that our products will change the lives of people we love. Fundamentally, we are focused on developing new types of sensors and pairing them with deep learning to get a window into biology and medicine that nobody has ever had before. We have audacious plans – but we have an unbeatable team and a founder that has disrupted biomedical science successfully more than once.
Come build the next $100 billion dollar industry with us and change the world!
4Catalyzer provides a stimulating environment where bright highly committed individuals are given the freedom, ownership, and resources to solve difficult problems. Each 4Catalyzer company develops technologies that enable a first "new way to look" at nature giving you the opportunity to do prize-winning science, and publish high-impact work in top-tier journals like Science and Nature. If you do biochemistry like Arthur Kornberg, chemistry like Linus Pauling, genetics like Barbara McClintock, or molecular biology like Richard Roberts, we have a place for you.  If you program like John Carmack, do electronics like Steve Wozniak, or design ASICs like Federico Faggin, you are perfect for us. We seek accomplished, passionate, creative individuals. If you have demigod-like abilities in image reconstruction, mixed-signal IC design, high-speed electronics, nanophotonics, microfabrication, MEMs, biophysics, biochemistry, molecular biology, deep learning, cloud computing, embedded systems, or hold any dual degree with distinction along with computer science please contact us and "put a dent in the universe".
---
Gold Level Sponsors
---

The Healthcare Consultancy Group (HCG) is a global group composed of several scientifically rigorous healthcare communications agencies, including Chameleon, Health Science Communications (HSC), Hyphen Digital, ProEd, and The Scienomics Group (TSG). HCG is a member of Omnicom's DAS group of companies. Staffed by over 350 employees, more than 90 with advanced degrees (MDs, PhDs, or PharmDs), HCG is full-service with a focus. Our focus is on scientific positioning and branding, both visual and written, and on developing succinct impactful messages, content, and programming supported by data that can be used in communications with the FDA and EMA, healthcare professionals, patients, and other stakeholders. We have a regulatory practice, taking over 110 drugs to committee with an 80% positive response, and a publications group that boasts over 1500 publications with an overall acceptance rate of 90%. HCG develops scientific strategy and communications, including disease education, MOA and MOD animations, creative booth content for congresses, and unbranded and branded live or Web-based peer-to-peer communications for specialists. HCG is a scientifically rigorous, strategically focused, creatively balanced, and digitally infused group of agencies built for the future.
---

At Thermo Fisher Scientific, more than 50,000 employees get up every morning determined to enable our customers to make the world healthier, cleaner and safer. As the world leader in serving science, we look for team members who reflect the wide-ranging differences, experiences and perspectives of the world we serve. The job opportunities we offer draw from the skills and knowledge of many different disciplines. Scientists and engineers will find opportunities across many disciplines that are grounded in science—Genetics, Chemical Analysis, Medical Sciences, Applied Sciences, Biosciences, Bioproduction, and the global R&D and IT teams that support all of these science divisions. We offer customers in research, diagnostics, industrial, and applied markets a complete range of high-end analytical instruments as well as laboratory equipment, software, services, consumables and reagents. Our portfolio of products includes innovative technologies for mass spectrometry, elemental analysis, molecular spectroscopy, sample preparation, informatics, chemical research and analysis, cell culture, bioprocess production, cellular, protein and molecular biology research, allergy testing, drugs-of-abuse testing, therapeutic drug monitoring testing, microbiology, anatomical pathology, transplant diagnostics, as well as environmental monitoring and process control.
---
Silver Level Sponsors
---

Founded by research scientists in 1999, Cell Signaling Technology (CST) is a private, family-owned company with over 400 employees worldwide. Active in the field of applied systems biology research, particularly as it relates to cancer, our mission is to deliver the world's highest quality research, diagnostic and therapeutic products that accelerate biological understanding and enable personalized medicine.
---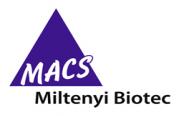 Since pioneering MACS magnetic cell separation technology in 1990, we have grown into a vibrant, multinational team of more than 1200 biomedical scientists, physicians, engineers, and support groups. We develop and manufacture a portfolio of outstanding products ranging from unique cell labeling reagents, through sophisticated cell separation and analysis devices, to innovative systems for clinical applications. Your talent is our success. At Miltenyi Biotec, we offer exciting positions with individual responsibility at all entry levels – for the experienced professional as well as for the graduate student. We support your individual career, adapted to your personal goals and requirements, by promoting interdisciplinary and international project assignments, in preparation for the next career level.
---

Known for its scientific and operational excellence, Regeneron is a leading science-based biopharmaceutical company that discovers, invents, develops, manufactures, and commercializes medicines for the treatment of serious medical conditions. Regeneron markets medicines for eye diseases, colorectal cancer, and a rare inflammatory condition and has product candidates in development in other areas of high unmet medical need, including hypercholesterolemia, oncology, rheumatoid arthritis, allergic asthma, and atopic dermatitis.
---

STEMCELL Technologies Inc is a privately-owned biotechnology company that develops specialty cell culture media, cell separation products and ancillary reagents for life science research. Driven by science and a passion for quality, STEMCELL delivers over 1500 products to more than 70 countries worldwide. STEMCELL helps make sure your research works. We do it in many ways: in the creativity of novel products; in providing consistent, unfailing quality; and by standing with you, in person or by telephone, to provide one-on-one assistance to help you succeed. We do this because we love science as much as you do. STEMCELL provides the opportunity to work with highly motivated colleagues in a science-oriented, creative and dynamic environment.  We offer a competitive salary, excellent benefits and significant career development opportunities.
---

TechAtlas Group is a strategy research company that provides uniquely accessible, evidence-based analysis of key competitive commercial landscapes. We conduct extensive primary and secondary research to determine the rules and metrics that govern competition in a particular field and then provide a visual representation of why certain technologies and companies are better positioned to reach important objectives and milestones. Our technology maps serve as a foundation for intelligent discourse among stakeholders and help companies make informed decisions about where to invest their time, money, people, and reputations.
---
Bronze Level Sponsors
---
Founded in 2012 in Branford, Connecticut by a team of experienced and successful life science industry leaders, AxioMx is both a leading innovator of phage display antibody technologies and a leading provider of recombinant antibody development and production services.
Continued innovation and quality recombinant antibody development are the foundation of AxioMx. The current monoclonal and polyclonal antibody development paradigm is too slow and does not always result in consistent, renewable, and quality antibodies. Until recently, the timelines and cost of phage display protocols have made the method impractical for most research and diagnostic purposes. Now, AxioMx's innovative improvements to traditional phage display methods make phage display a favored approach to antibody development for research, diagnostic, and therapeutic applications. AxioMx provides a comprehensive custom recombinant antibody discovery and development series platform. Our service offerings include antigen and project design, recombinant antibody development, antibody optimization, and antibody production.
AxioMx services include custom recombinant antibody development, antibody optimization, and production. Unique to AxioMx is our proprietary phage display libraries, Rapid Liquid Screening, and AxioMx Mutagenesis methodologies. These combined enable AxioMx to shorten typical monoclonal antibody development times from 4.5 – 6 months to 8 – 10 weeks when utilizing our AxioMx Custom Recombinant services platform. Development times are just 5 weeks with our AxioMx Express services for research grade antibodies. AxioMx's next goal is to further reduce antibody development times to less than 4 weeks and progress to our vision of delivering custom antibodies in just days. Visit our website or contact us to learn more about our technologies, services, and products.
---

Canaan Partners is a global venture capital firm that invests in people with visionary ideas. The kind that not only result in new and valuable technology, but game-changing healthcare startups as well. We were early investors in some of the world's leading technology companies, including PrimeSense, SuccessFactors and Lending Club and healthcare stars like Cerexa, Chimerix and Advanced BioHealing. All of which makes one thing perfectly clear. When people are your priority, good things happen.
---

ClearView was established with the vision of becoming the premier boutique strategy consulting firm to the life science sector. Our clients' needs are unique—an increasingly challenging commercial climate has caused headwinds for the industry, and only those companies with sound strategies and decision-making capabilities are likely to achieve enduring success. Helping them to confidently set direction and make well-informed decisions around innovation and growth requires analogously unique skills, particularly the ability to connect scientific and/or clinical understanding to actionable business insight.
As measured by our ability to maintain longstanding client relationships, ClearView has separated from the pack by consistently delivering the depth of content driven insight our clients are looking for from their strategic advisor. This has been, and will continue to be, our unique aspect of differentiation. As we move forward, our unrelenting focus on delivering value in this manner while having fun along the way will continue to define our culture and organization.
---

L.E.K. Consulting is a global management and strategy consulting firm that uses deep industry expertise and analytical rigor to help clients solve their most critical business problems. Founded more than 30 years ago, L.E.K. employs over 1000 professionals in 21 offices across Europe, the Americas and Asia-Pacific. L.E.K. advises and supports global companies that are leaders in their industries – including the largest private and public sector organizations, private equity firms and emerging entrepreneurial businesses. Areas of expertise include Life Sciences, Media & Entertainment, Retail & Consumer Goods, Private Equity, Aviation & Airports (Travel & Leisure), MedTech, Healthcare Services and Building & Construction. With a reputation for solving the most complex issues, L.E.K. helps business leaders consistently make better decisions, deliver improved business performance and create greater shareholder returns. For more information, go to www.lek.com.
More sponsors will be announced soon!!