Participating Companies 2014

2014 Sponsors
Gold Level Sponsors
The Healthcare Consultancy Group (HCG) is a global group composed of several scientifically rigorous healthcare communications agencies, including Chameleon, Health Science Communications (HSC), Hyphen Digital, ProEd, and The Scienomics Group (TSG). HCG is a member of Omnicom's DAS group of companies. Staffed by over 350 employees, more than 90 with advanced degrees (MDs, PhDs, or PharmDs), HCG is full-service with a focus. Our focus is on scientific positioning and branding, both visual and written, and on developing succinct impactful messages, content, and programming supported by data that can be used in communications with the FDA and EMA, healthcare professionals, patients, and other stakeholders.  We have a regulatory practice, taking over 110 drugs to committee with an 80% positive response, and a publications group that boasts over 1500 publications with an overall acceptance rate of 90%. HCG develops scientific strategy and communications, including disease education, MOA and MOD animations, creative booth content for congresses, and unbranded and branded live or Web-based peer-to-peer communications for specialists. HCG is a scientifically rigorous, strategically focused, creatively balanced, and digitally infused group of agencies built for the future.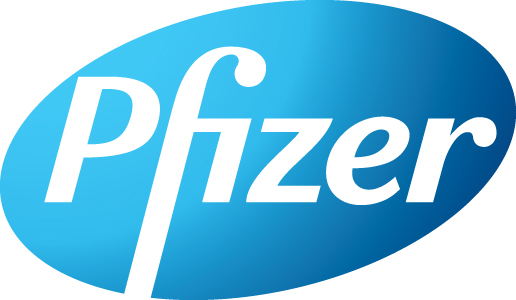 Position Available:
Job Title : Postdoctoral Fellow- Neuroscience Research Unit | Job Id : 986814 | Target Openings : 2 | Locations : United States-Massachusetts-Cambridge
We seek motivated and enthusiastic individuals with a demonstrated track record in basic or translational neuroscience interested in pursuing an academic-style postdoc in an industry setting. Successful candidates will come from a range of backgrounds including molecular/cellular biology, protein biochemistry, in vitro and in vivo electrophysiology, imaging, neurochemistry, systems neuroscience, computational biology, animal models of disease, synapse biology and behavioral/cognitive neuroscience. More information about our current positions is posted in our external link:  http://www.pfizerneuroscience.com/about-us
Silver Level Sponsors

As the innovative market and technology leader, QIAGEN creates sample and assay technologies that enable access to content from any biological sample. Our mission is to enable our customers to achieve outstanding success and breakthroughs in life sciences, applied testing, pharma, and molecular diagnostics. We thereby make improvements in life possible. Our commitment to the markets, customers, and patients we serve drives our innovation and leadership in all areas where our sample and assay technologies are required. The exceptional talent, skill, and passion of our employees are key to QIAGEN's excellence, success, and value.

Seven Bridges Genomics (www.sbgenomics.com) is building the most advanced cloud computing platform for genomics data analysis on the market. Voted "Best of Bio-IT World 2013," we enable researchers to analyze genomic data faster and more efficiently so that they can focus on advancing the fields of genomics and personalized medicine.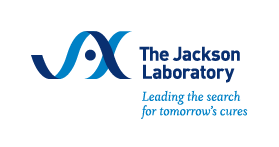 JAX Genomic Education:  We empower our learners to join the shared quest to improve human health through genomic education, research and collaboration.
Bronze Level Sponsors

We are a science-led global healthcare company that researches and develops a broad range of innovative products in three primary areas of Pharmaceuticals, Vaccines and Consumer Healthcare. We have a significant global presence with commercial operations in more than 150 countries, a network of 86 manufacturing sites in 36 countries and large R&D centres in the UK, USA, Spain, Belgium and China. Research is vitally important to the success of our business, and we spent just £3.4 billion in 2013 in our search to develop new medicines, vaccines and innovative consumer products. We are one of the few healthcare companies researching medicines and vaccines for the World Health Organization's three priority diseases - HIV/AIDS, tuberculosis and malaria. Visit us at www.gsk.com.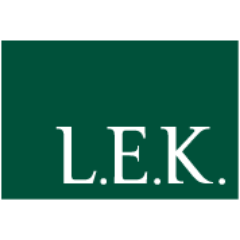 L.E.K. Consulting is a global management and strategy consulting firm that uses deep industry expertise and analytical rigor to help clients solve their most critical business problems.   Founded 30 years ago, L.E.K. employs over 1000 professionals in 22 offices across Europe, the Americas and Asia-Pacific. L.E.K. advises and supports global companies that are leaders in their industries – including the largest private and public sector organizations, private equity firms and emerging entrepreneurial businesses. Areas of expertise include Life Sciences, Media & Entertainment, Retail & Consumer Goods, Private Equity, Aviation & Airports (Travel & Leisure), MedTech, Healthcare Services and Building & Construction. With a reputation for solving the most complex issues, L.E.K. helps business leaders consistently make better decisions, deliver improved business performance and create greater shareholder returns. For more information, please visit both our website (www.lek.com) and our advisor blog (ask.lek.com)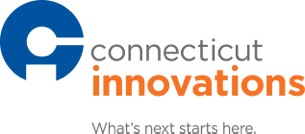 Connecticut Innovations (CI) is a quasi-public corporation providing equity, debt and bond financing and other forms of financial assistance to companies in all stages of the business life cycle, from startup to later stage. CI offers its portfolio companies strategic guidance and collaborations with partners in business, finance, education, government and nonprofit sectors. CI's initiatives are designed to grow the state's economic and technology base, and to stimulate business investments and job creation. For more information on CI, please visit www.ctinnovations.com

Nanoviricides, Inc. (NYSE.MKT ticker: NNVC) is developing novel antiviral nanomedicines with extremely high efficacy and strong safety profiles for a large number of virus targets using a globally patented, customizable Platform technology. The first antiviral drug will be a broad-spectrum FLUcide ™, effective against H1N1, H3N2, and H5N1 that will be followed by five others addressing a total market size over $40 Billion including HIVcide ™, HSVcide ™, EKCcide ™, and Denguecide ™ which the US FDA has granted orphan drug status.  A customized cGMP Manufacturing facility for Clinical Batch Capability for all Nanoviricides' Drugs Clinical will be completed in a few months in preparation for IND approval and Phase I and Phase 2 human clinical trials of injectable FLUcide and then oral FLUcide, drugs that address a current market size estimated to be $4 to $7 Billion. All this is being delivered by an experienced senior management and a strong scientific advisory board that has frugally spent only $28 million cash within 7 years of collaborations with several other esteemed scientists that have substantial drug development and drug approval experience.
Sudler & Hennessey is a full-service advertising and promotion communications company. We have what it takes to make any brand grow from tactics to complex franchise strategies – bring it on, as we love to find the idea that will catch you by surprise. We're a company that knows ideas can change everything. From established global powerhouses to entrepreneurial start-ups, we develop relationships that match the cultures of our clients, from primary care to high-science specialty products, medical devices, to orphan drugs for rare illnesses. We are an amazing and diverse group of people. Dreamers and realists, introverts and extroverts, scholars and artists, scientists and publishers – all with the ability to strategically and creatively provide the idea that will rock our client's world.
Positions Available: Associate Medical Director, Scientific Associate, Copywriter

The Envision Pharma Group offers a unique blend of scientific and technology solutions providing comprehensive strategic publication planning and related data dissemination and consultancy services, enhanced with industry-leading complementary technology solutions including Datavision™ and Visiontracker™. Inspired by the growing demand for evidence-based solutions, we develop long-term evidence-generation plans inclusive of scientific publication planning, health economics, outcomes research, and statistical support to meet the evolving requirements for proof-of-value for our clients' products. Visit us at http://www.envisionpharmagroup.com/
Positions Available: Associate Medical Writer, Systematic Literature Review Specialist
Additional Sponsors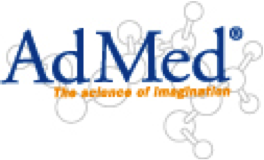 For over 25 years, AdMed, Inc. has established itself as a leader in pharmaceutical and biotechnology medical education and training. AdMed, Inc. is an innovative medical information, education, training, and multimedia content development company that prepares web-based interactive educational programs in broad therapeutic categories for pharmaceutical and biotechnology companies. We provide medical education and interactive sales training solutions for both the pharmaceutical and biotechnology markets. Our experientially diverse medical backgrounds and cutting-edge talent allow us to produce scientifically and medically complex content that is simultaneously engaging and educational. We create products that reach across a wide variety of media and include web, video, animation, print, and interactive programs. Please feel free to reach out about our opportunities at (215) 862-2316 or jobs@admedinc.com.
Additional Companies Attending

Cancer Research Simplified (www.CancerResearchSimplified.org) is an independent, 501(c)(3) global non-profit organization. Its three-fold mission is to provide simplified information about cancer and cancer research to cancer patients and the general public; to bridge the gap between cancer scientists and cancer patients; and to provide cancer research scholarships for high school students worldwide. Make sure you stop by and meet our CEO and Founder of CRS, Dr. Ayguen Sahin, ask questions, and learn more about our open positions. Feel free to contact us at (617) 767-1070 or jobs@cancerresearchsimplified.org.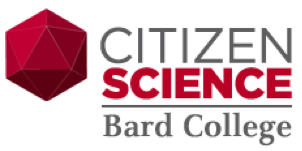 The Citizen Science Program at Bard College is a key component of the core curriculum for first year students.  The program is an intensive 3-week science literacy program course held in January.  During this course, students perform experiments in the microbiological laboratory, apply computing and computer modeling techniques, engage current and historical literature in an attempt to answer the large question "How do we reduce the global burden of disease?" Through this exploration, students learn the nature of science, strengths and limitations of different scientific approaches, how to identify and evaluate evidence, developing the agency and skills to make informed decisions when presented with scientific claims. Applications to join the 2015 faculty are currently being accepted. Successful candidates will possess a Ph.D. or equivalent in the sciences and be willing to engage students of all disciplines in a common educational experience. No specific biology training is required.  More information about the program can be found on our website, citizenscience.bard.edu. Make sure to stop by and meet the Director of Citizen Science, Amy Savage, and bring any questions you might have!