2017 Panelists
Keynote Speaker
Jeff

Settleman

,

Ph

.D. - Calico Life Sciences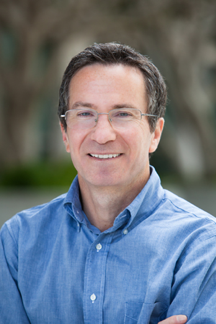 Jeff Settleman is the Head of Oncology Research at Calico Life Sciences, an aging-focused biotechnology company in South San Francisco. His research is focused on cancer cell biology and therapeutics. He is particularly interested in personalized cancer medicine, mechanisms of drug resistance, and the phenotypic heterogeneity within cell populations that drives tumor evolution. He received a Ph.D. degree in Genetics from Yale University in 1989, conducting thesis research under the mentorship of Dr. Dan Dimaio, and from 1989-1992 was a postdoctoral fellow at the Whitehead Institute for Biomedical Research at M.I.T. in Dr. Robert Weinberg's laboratory. He joined the Harvard School of Medicine faculty in 1992, and was named the Laurel Schwartz Professor of Oncology at Harvard Medical School in 2008. He was also the Director of the Center for Molecular Therapeutics, the Scientific Director of the Massachusetts General Hospital Cancer Center, and the Leader of the Cancer Cell Biology program within the Dana Farber/Harvard Cancer Center. In 2010, Dr. Settleman transitioned from academia to industry, joining Genentech as the Senior Director of Discovery Oncology, where he oversaw efforts to identify and validate targets for oncology drug discovery and to discover predictive biomarkers for new cancer therapies.
---
Evan Bai, Ph.D. - Vertex Pharmaceuticals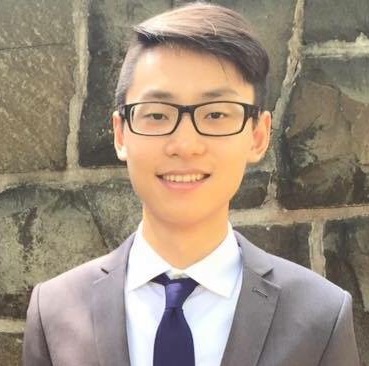 Hanwen (Evan) Bai, Ph.D., is a Research Scientist in Computational Genomics at Vertex Pharmaceuticals, a global biotechnology company headquartered in Boston. Evan's primary goal is to ensure there is strong human biology evidence supporting the therapeutic targets Vertex pursues. In his role, he serves as the computational genomic lead on several ongoing research projects, where he conducts genomic analysis to understand disease mechanisms, identify and validate novel targets, evaluate disease models, and discover biomarkers. Prior to joining Vertex, Evan earned his PhD in Genetics at Yale in 2016, under the mentorship of Dr. Murat Gunel. For his thesis research, Evan conducted integrative genomic analysis to understand the genetic cause for benign brain tumors to become malignant. In collaboration with Gilead Sciences, he also discovered a novel therapeutic approach. Evan was the recipient of the Carolyn Slayman Prize in Genetics for an outstanding thesis.
Meghan Kerrisk Campbell, Ph.D. - Genentech

Meghan Campbell is a postdoctoral research fellow in Morgan Sheng's laboratory in the neuroscience department at Genentech. Her research is focused on elucidating the molecular mechanisms and biochemical signaling cascades that regulate synapse formation, stability, and maintenance with a specific emphasis on understanding how synapses are compromised in neurodevelopmental diseases. As an industry postdoc, Meghan has been able to develop an independent research project, present internally and externally, as well as, learn more about drug discovery and pharmaceutical development. Meghan received her PhD in molecular biochemistry and biophysics from Yale in 2014 under the direction of Tony Koleske and her BS in physics from Georgetown University.
Kristie Ota, Ph.D. – Bayer HealthCare
Email: kristie.ota@bayer.com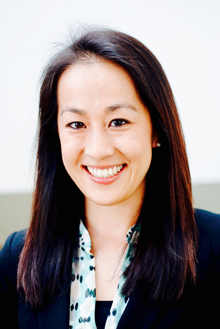 Kristie Ota is currently Associate Director, Global Regulatory Strategy at Bayer US, LLC. In this role, Kristie is responsible for the development of regulatory strategy and direction of pharmaceutical product development and life-cycle management.
Kristie completed her Ph.D. in Behavioral Neuroscience from Yale (laboratory of Glenn Schafe), and subsequently completed a postdoctoral research fellowship in the Division of Molecular Psychiatry at Yale (laboratory of Ronald Duman), during both of which she focused on understanding the molecular mechanisms underlying psychiatric disease. While working on preclinical models in the laboratory, Kristie's interests in the broader processes of drug development led her to begin her career in regulatory affairs at Bayer.
Kanak Raina, Ph.D. - Arvinas
Kanak Raina is a Senior Research Scientist and a Biology Program Lead at Arvinas Inc., based in New Haven, CT. Established in 2013, Arvinas is pioneering the use of a small-molecule based protein degradation platform as a therapeutic modality, with the goal of beginning a Phase I trial with its first drug in 2018. Along with its flagship AR and ER degrader programs in oncology, Arvinas is building a pipeline comprising a number of intracellular targets across several disease areas, including autoimmune and CNS. Prior to joining Arvinas in 2014, Kanak received his Ph.D. at Yale, studying the molecular mechanisms underlying the unfolded protein response in the lab of Prof. Craig Crews, the Founder and Chief Scientific Advisor of Arvinas.
---
---
Barbara Cheifet, Ph.D. -

Senior Editor Genome Biology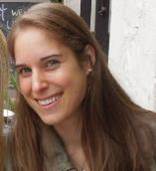 I received my Ph.D. in MCDB at Yale in 2014 in Valerie Horsley's lab, working on skin stem cells during wound healing. While at Yale, I was on the editorial team of YJBM, which got me interested in the "behind the scenes" processes involved in manuscript publication. I chose to not to a post-doc, instead pursuing a career in academic publishing. I joined Genome Biology (part of BioMed Central at SpringerNature) as an assistant editor in 2014. I am now a Senior Editor at Genome Biology, based in NYC. Currently, I focus primarily on epigenomics, genome editing, and single-cell genomics submissions, although the journal publishes on all topics related to genomics.
Alan Dove, Ph.D. -
Science journalist and co-host of This Week in Virology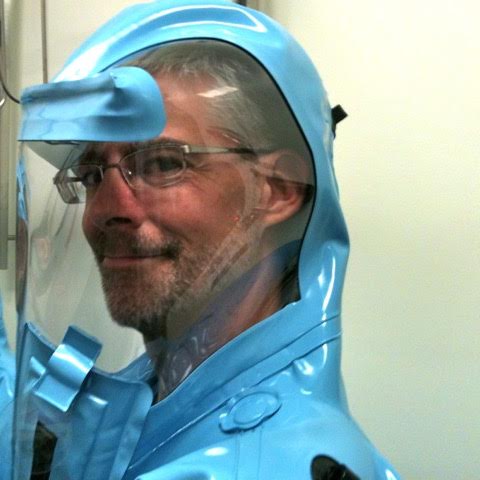 Bio: After graduating from the Maryland public school system, where he earned consistently mediocre grades, Alan Dove went to Towson State University near Baltimore, began to take his studies more seriously, and graduated with a B.S. in biology and a minor in chemistry. He then pursued - and with considerably more effort obtained - a Ph.D. in microbiology from Columbia University in New York. His thesis research in the laboratory of Vincent Racaniello focused on how picornaviruses get into cells, using poliovirus as a model. In March of 1997, having taken the better part of his early adult life to discover that he was better at explaining research than doing it, Alan declared himself a science journalist. Twenty years later, other people continue believing that he is, so he hasn't stopped yet. His writing has appeared in numerous scientific journals, trade magazines, and web publications. He blogs sporadically, podcasts regularly, tweets frequently, and films occasionally. He lives in western Massachusetts.
Jennifer Gaurino, Ph.D. -

Senior Medical Writer at BGB Group
Jennifer Guarino is currently working as an Associate Medical Director at BGB Group in New York City. BGB Group is a medical communications and promotional advertising agency that partners with pharmaceutical and biotechnology companies across a variety of therapeutic areas to develop medical education content and communication strategies. Before BGB Group, she worked as a Scientific Associate at inVentiv Medical Communications supporting publication planning and development for a pharmaceutical company. Jen earned her PhD from Yale University in Dr. Peter Glazer's lab studying the role of microRNAs in hypoxia and cancer. While at Yale, Jen was an editor for the Yale Journal of Biology and Medicine and served as Co-President of the Biomedical Careers Committee. She is very excited to be returning this year as a panelist!
Ella Hinson, Ph.D. - Cell Press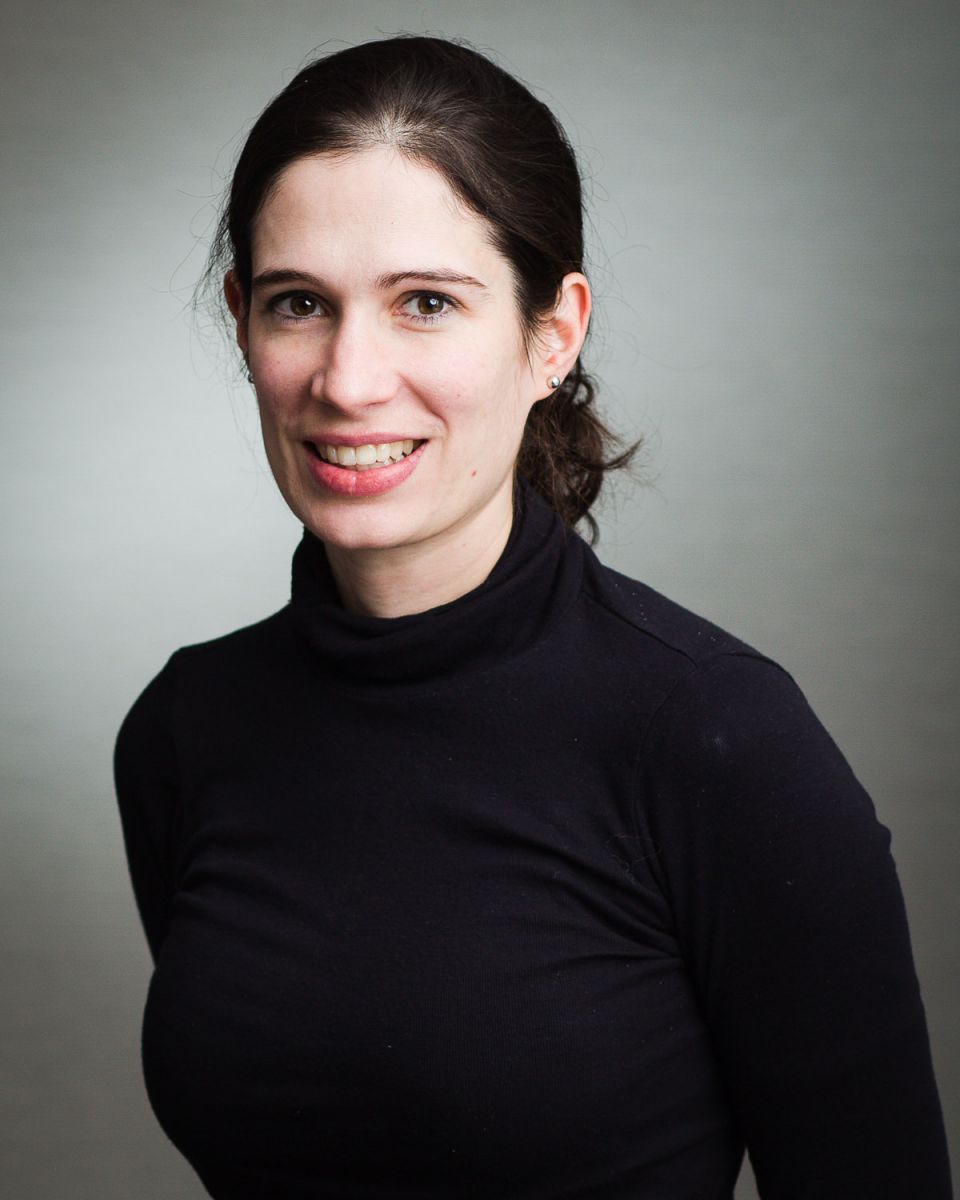 Ella earned her Ph.D. from Yale University in 2009, conducting her doctoral research in the laboratory of Dr. Peter Cresswell where she examined the role of innate anti-microbial proteins. Continuing her interests in microbiology, she performed her post-doctoral research at Harvard University where she examined the effects of Mycobacterial tuberculosis and HIV co-infections. In 2010, she joined the editorial staff of Cell Host & Microbe and is currently a Senior Editor at the journal.
Will Olds, Ph.D. -

Host of "The Incubator" Podcast by ProteinTech
After completing his PhD in 2015, Will joined Proteintech, an antibody manufacturer based in Chicago. As a scientific officer, he is involved in generating marketing material and plays a scientific advisory role for R&D. Additionally, his role has given him the opportunity to start several initiatives for career development for scientists. The first is a podcast called The Incubator (available on Itunes) and the second is the creation of awards for postdocs and lab managers. At Yale, he was a member of the BCC and helped organize the first Biomedical Career Fair.
---
---
Mahala Burn, Ph.D. -
Parthenon-EY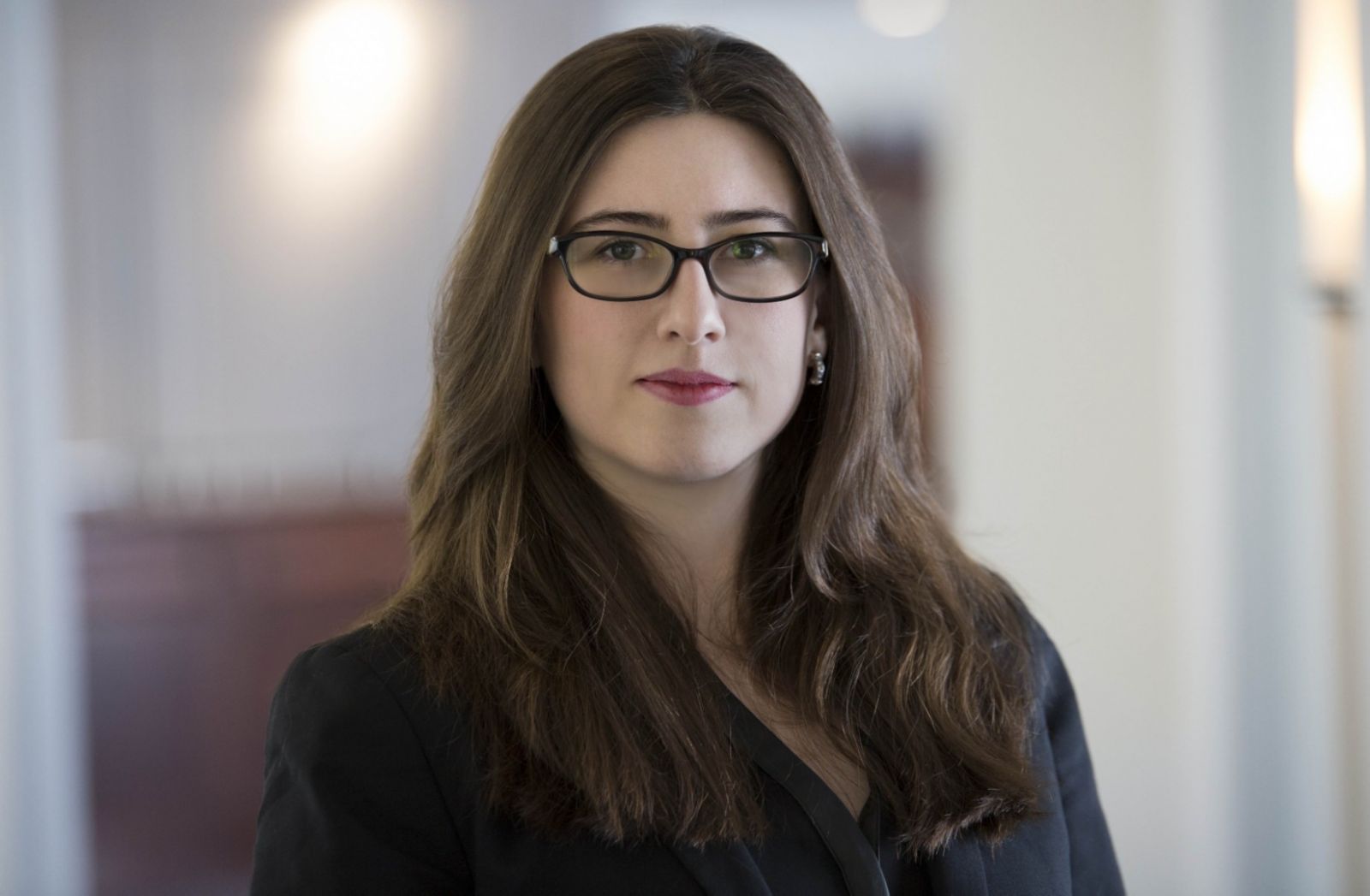 "Mahala is the Life Sciences Practice Director at Parthenon-EY, the global strategy consulting arm of EY (Ernst & Young). In this role, she serves as the operational head of the Life Sciences leadership team and reports directly to the Global Head of Life Sciences. Her staff works with top pharmaceutical, biotechnology, diagnostic, medtech, consumer health, and data/informatics clients worldwide to provide innovative approaches to challenging issues facing senior leaders, as well as performing due diligence for major private equity funds. The practice brings to bear a strong expertise in Precision Medicine, providing clients with deep insights into novel trends at the intersection of therapeutics, diagnostics, digital, and consumer health.
Before joining Parthenon-EY, Mahala was a Senior Life Sciences Specialist at L.E.K. Consulting. There, she assisted life sciences clients in making critical strategic decisions by assessing market opportunities, performing commercial due diligence, and determining operational plans. She earned her PhD in Cell Biology with a focus on insulin signaling and egg development in the lab of Yale GSAS Dean Lynn Cooley. While at Yale she was a board member of Yale Science Diplomats, a founder of Science in the News at Yale, Funding Chair of GPSS, and a Women in Science at Yale Mentor."
Brian Dunican, Ph.D. - McKinsey
Brian is an Associate with Mckinsey & Company in the New Jersey office. Brian's work is primarily in the pharmaceutical and private equity industries supporting client engagements in strategy, transactions, and operations. Brian earned his PhD in 2015 from the department of Molecular Biophysics and Biochemistry at Yale. While a student he was a frequent attendee of the Biomedical Career Fair, a member of the Graduate Consulting Club, the Advisory Committee on Investor Responsibility, and the Chair of the Graduate Student Assembly.
Jose Galan, Ph.D. - QuintilesIMS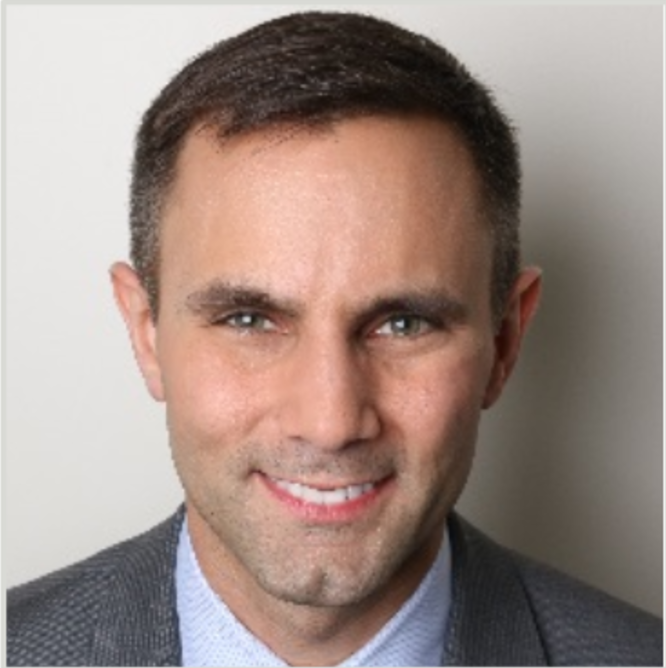 Jose Galan is a Senior Principal with QuintilesIMS Consulting Services in the New York office. QuintilesIMS Consulting Services is focused exclusively on life sciences, and Jose's work is primarily in pharmaceutical pricing and market access, brand excellence and strategy and portfolio analysis. Jose earned his PhD in 2008 from Columbia University, where he part of the founding leadership team for the Columbia Graduate Consulting Club.
Andrew Larsen, Ph.D. - ClearView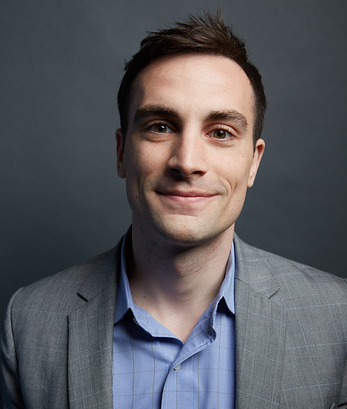 Andrew Larsen is a Senior Consultant with ClearView Healthcare Partners in the Boston office. He has broad experience overseeing a range of engagements involving therapeutic area, disease, and asset level growth strategy, and strategic due diligence.
Prior to transitioning into consulting, he completed his postdoctoral fellowship and doctoral training at the Johns Hopkins University School of Medicine. Andrew completed his Ph.D. in Cellular and Molecular Medicine, focusing on oncogenic hedgehog pathway inhibition and was exposed to a range of therapeutic areas while interning at Genzyme's drug discovery and development division.
Edlaine Riodin, Ph.D. - Compass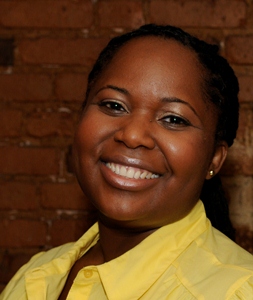 Edlaine, a member of the Compass team since November 2010, brings research experience as a bench chemist and strong analytical skills.
As a senior project analyst, Edlaine's responsibilities support the entire process of meeting project objectives and include conducting secondary research, developing discussion guides and recruiting respondents for primary research efforts, creating worksheets for analysis of primary and secondary research data, preparing consulting reports, and participating in presentations to clients. She also assists in training of new analysts and interns.
She has supported projects in a variety of therapeutic areas including cardiovascular diseases, T2DM, oncology, orphan diseases, and acute care. She has helped develop strategic conclusions and recommendations for various US and global market access assessments, pricing and reimbursement assessments and due diligence assessments.
Prior to joining Compass, Edlaine worked as a bench chemist Achillion Pharmaceuticals where she conducted research on novel antivirals.
Edlaine earned a Master of Business Administration from University of Connecticut with a focus on Healthcare Management. Additionally, she holds a Bachelor of Science in Psychology and Chemistry from Brooklyn College, City University of New York. She interned at Pfizer following the completion of her undergraduate degree.
---
---
Christopher Gillen, Ph.D. -
Full Professor at Kenyon College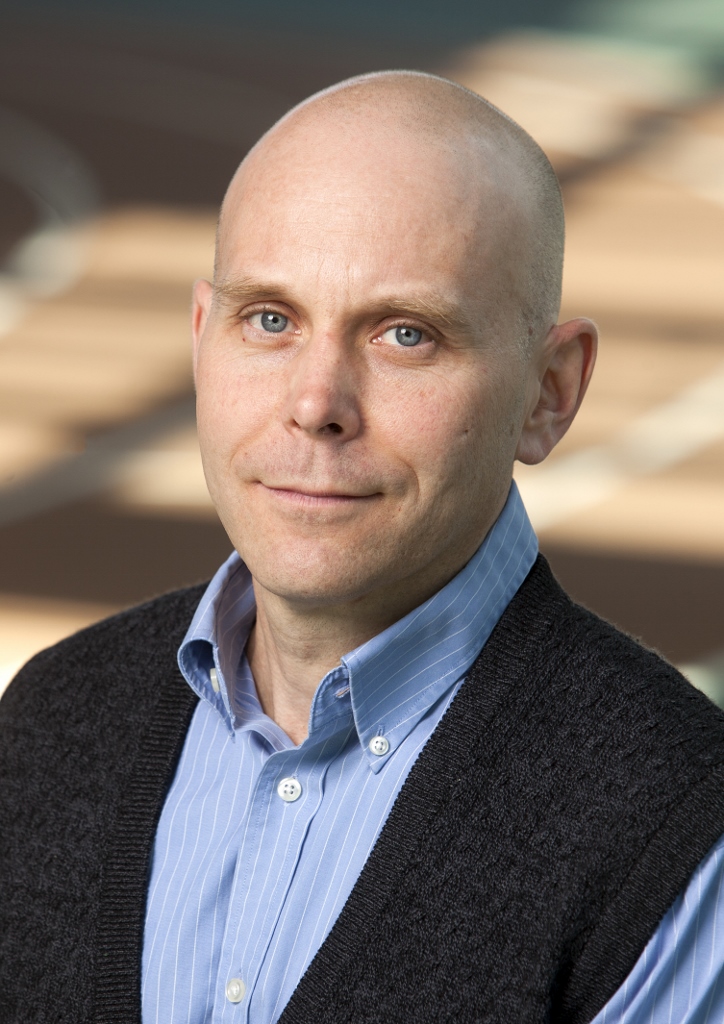 Chris has been a faculty member in the Biology Department at Kenyon College since 1997. He studied engineering and biology as an undergraduate at Lafayette College then completed graduate and postdoctoral training in the Department of Cellular and Molecular Physiology at Yale. In collaboration with undergraduate students and colleagues at Kenyon and The Ohio State University, he studies salt transport in animals using a variety of approaches ranging from whole animal studies through molecular techniques. His current work examining epithelial salt transport in the mosquito Aedes aegypti is funded by the National Science Foundation. Chris teaches Animal Physiology, Science Writing, and Biology of Exercise as well as introductory lecture and lab classes. He is the author of Hidden Mechanics of Exercise, a book for general readers that explores the molecular basis of exercise. Chris leads scientific writing workshops for graduate students, post-docs, and beginning scientists in his role as faculty director of the Kenyon Institute in Biomedical and Scientific Writing.
Shani Peretz, Ph.D. -
Biology Teacher at Peddie school in NJ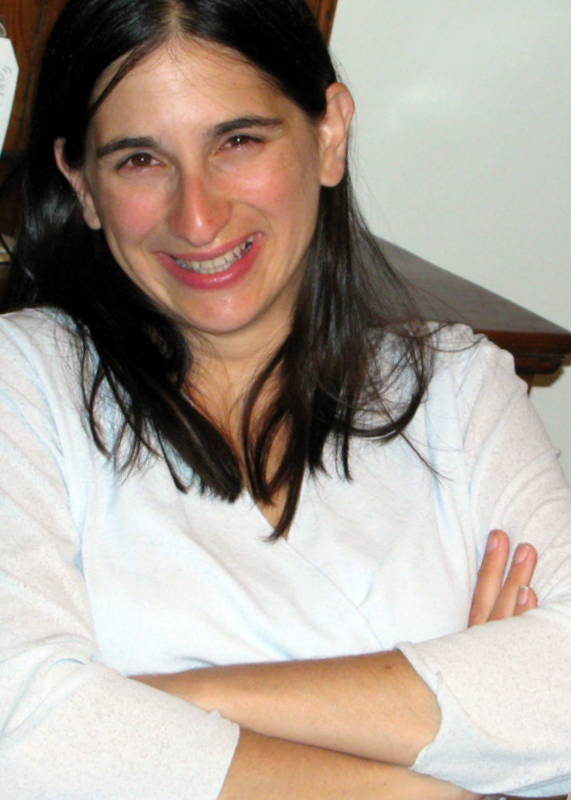 After completing her PhD in Dr. Peter Glazer's lab at Yale, Shani spent a year working on a post-doc with Dr. John Greally at Albert Einstein College of Medicine. She then spent three years as a clinical research coordinator for a drug development company before accepting her current position at the Peddie School, an independent boarding school in central NJ. At Peddie, Shani teaches a variety of Biology courses, leads a science research summer program, serves as the science department chair, and looks forward to going to work every day. She continues to collaborate with colleagues at various universities to bring college-level independent research opportunities to her students.
Ali Senejani, Ph.D. -
Assistant Professor at U. of New Haven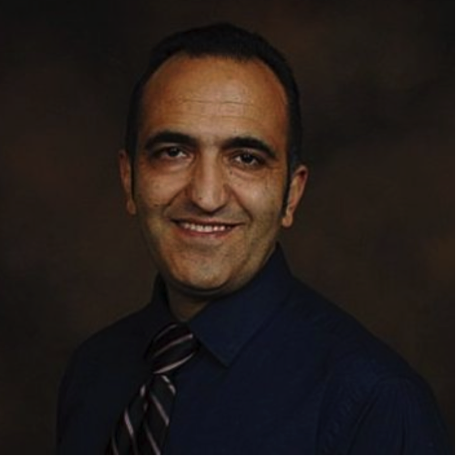 Dr. Senejani has been an Assistant Professor in the Department of Biology and Environmental Sciences at University of New Haven since 2016. Dr. Senejani teaches both graduate and undergraduate courses in Cell and Molecular Biology area and maintains an active research laboratory. His lab's research focuses on the DNA damage and repair and human diseases with particular emphasis on roles associated with neurodegenerative diseases. Dr. Senejani obtained his M.S. in Biotechnology from Mannheim University of Applied Science in Germany and his Ph.D. in Genetics from University of Connecticut. Dr. Senejani was a postdoctoral research fellow in the laboratory of Dr. Joann Sweasy at Yale University investigating roles of DNA polymerase beta in Human diseases. During his postdoctoral training at Yale University, Dr. Senejani had the opportunity to teach some courses as an adjunct instructor at Quinnipiac University.
Kelly Sheppard, Ph.D. -
Department Chair and Associate Professor of Chemistry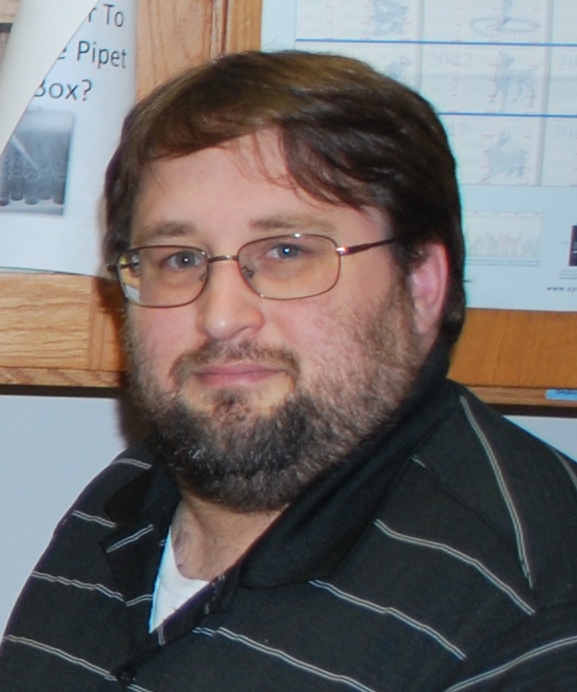 Kelly Sheppard is an associate professor and chair of the Chemistry Department at Skidmore College, a small liberal arts college in Saratoga Springs, NY. He is also an affiliated faculty member of the RNA Institute, University at Albany. He went to Occidental College for undergraduate studies where he majored in biochemistry with a minor politics. He then worked for two years at the Stanford Human Genome Center. Kelly went on to complete his graduate work in molecular biophysics and biochemistry at Yale under the supervision of Dieter Söll, earning his Ph.D. in 2007. He remained in the research group for his postdoctoral training and was a part-time faculty member at Quinnipiac University. While at Yale, he took advantage on courses and workshops offered by the Graduate Teaching Center. At Skidmore College since 2010, he teaches biochemistry and general chemistry courses. He maintains an active research lab with currently 15 undergraduate collaborators. His research group focuses on how pathways for asparginyl-tRNA formation are integrated in bacterial life cycles as well as expanding the genetic code by synthesizing non-canonical amino acids on tRNA. He is an active academic and pre-med advisor. He has been actively involved in curricular reform at Skidmore and design of a new Center for Integrated Sciences at the College.
Todd Strochlic, Ph.D., V.M.D. -
Assistant Professor at Drexel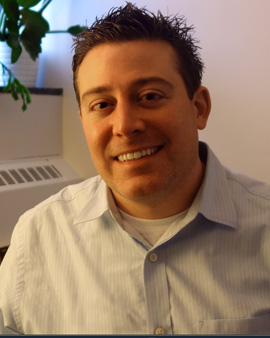 Dr. Todd Strochlic is currently an Assistant Professor at Drexel University College of Medicine in Philadelphia, PA. His research interests include cancer cell biology, developmental biology, and cell signaling. Dr. Strochlic received a B.A. in Classics (Latin) and a B.S. in Biology from Brown University in 2000. He then entered the combined V.M.D./Ph.D. program at the University of Pennsylvania, earning a degree in Veterinary Medicine and a Ph.D. in Cell and Molecular Biology in 2008. As an American Heart Association Pre-Doctoral Fellow at Penn, Dr. Strochlic worked in the lab of Dr. Chris Burd studying endosomal sorting and trafficking in yeast. After graduate school, Dr. Strochlic undertook postdoctoral training at Fox Chase Cancer Center in the laboratory of Dr. Jeff Peterson and was awarded an American Cancer Society Postdoctoral Fellowship to investigate the role of Pak kinase signaling in cancer. In 2013, he joined the faculty in the Department of Biochemistry and Molecular Biology at Drexel University College of Medicine.