2017 Companies

---
Platinum Level Sponsors
---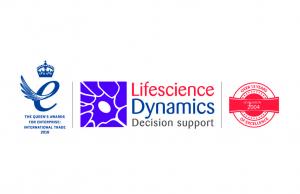 Winner of the prestigious Queens Award for Enterprise 2016 and ranking in Vault.com's 25 Best Consulting Companies to work for - Lifescience Dynamics is a decision support firm helping life sciences companies (pharmaceutical, biotechnology, diagnostics and medical devices) with strategic insight and foresight to improve their assumptions, enabling them to make better decisions.
Lifescience Dynamics works across three practice areas: Market Research, Competitive Intelligence, Market Access, Pricing & Reimbursement, and has grown by 100-150% in both 2015 and 2016. The company's success is attributed to its multinational team who work in a collaborative and nurturing environment, where they can develop their skills and advance their careers.
---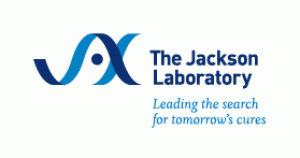 The Jackson Laboratory is leading the search for cures through the science of genetics, genomics and precision medicine.  The Laboratory's scientists are accelerating discovery in order to find more effective, precise and personalized ways to treat, prevent and cure diseases like cancer — and about how philanthropy makes our mission possible. More than 1,700 employees are working toward one goal: To discover precise genomic solutions for disease and empower the global biomedical community in our shared quest to improve human health.
---
 Gold Level Sponsors
---

The Healthcare Consultancy Group (HCG) is a global group composed of several scientifically rigorous healthcare communications agencies, including Chameleon, Health Science Communications (HSC), Hyphen Digital, ProEd, and The Scienomics Group (TSG). HCG is a member of Omnicom's DAS group of companies. Staffed by over 350 employees, more than 90 with advanced degrees (MDs, PhDs, or PharmDs), HCG is full-service with a focus. Our focus is on scientific positioning and branding, both visual and written, and on developing succinct impactful messages, content, and programming supported by data that can be used in communications with the FDA and EMA, healthcare professionals, patients, and other stakeholders. We have a regulatory practice, taking over 110 drugs to committee with an 80% positive response, and a publications group that boasts over 1500 publications with an overall acceptance rate of 90%. HCG develops scientific strategy and communications, including disease education, MOA and MOD animations, creative booth content for congresses, and unbranded and branded live or Web-based peer-to-peer communications for specialists. HCG is a scientifically rigorous, strategically focused, creatively balanced, and digitally infused group of agencies built for the future.
---

Naturejobs is a global career resource for scientists and the world's largest dedicated science jobs board. We advertise international science jobs across Nature Publishing Group journals as well as centrally at naturejobs.com. We also provide a wide range of free career articles, advice and information for scientists and run a CV database for jobseekers.
---

Achillion Pharmaceuticals, Inc. is a science-driven, patient-focused company leveraging its strengths across the continuum from discovery to commercialization to provide better treatments for people with serious diseases. The Company employs a highly-disciplined discovery and development approach that has allowed it to pursue best-in-class therapy for chronic hepatitis C (HCV) and build a platform of potent and specific complement inhibitors. Achillion is rapidly becoming a fully-integrated pharmaceutical company preparing to bring life-saving medicines to patients with rare diseases.
---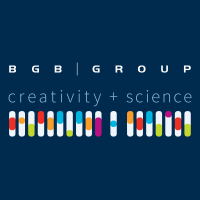 BGB is a medical communications agency that offers a wide range of services, including traditional pharmaceutical advertising and marketing, promotional medical education, and consulting services. We're hired as strategic consultants by our biopharmaceutical clients and are responsible for launching new brands, as well as expanding existing ones.
---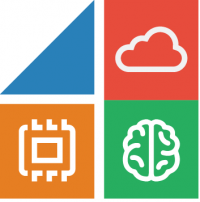 4Catalyzer is a Startup Accelerator Dedicated to Maximizing Societal Impact
We envision, incorporate, finance, support, and mentor a select number of startups that we are committed to make successful. Each startup is funded from the beginning for success, allowing the team to exploit new developments in physics, math, and the life sciences to create truly novel technologies and do the science enabled by being first. Our Startups have decoded the Neanderthal Genome, enabled what the New England Journal calls the new age of molecular medicine, helped crack the disappearance of the honey bee, sequenced the first personal genome, developed promising new drugs for breast cancer, been named three times as World Economic Forum Technology pioneers, and twice as Science Magazines top innovations of the year. The startups have dedicated space and we work intimately with them to support them strategically, administratively, legally, commercially, with regulatory agencies, as well as offer them core design, engineering, software platforms, and a supplier and manufacturing network to accelerate their programs.
Changing the lives of those we love
At 4Catalyzer we strive to transform 21st century medicine by solving today's most challenging problems – across life science research tools, medical devices and therapeutics. We aspire to create significant societal impact and are motivated by the idea that our products will change the lives of people we love. Fundamentally, we are focused on developing new types of sensors and pairing them with deep learning to get a window into biology and medicine that nobody has ever had before. We have audacious plans – but we have an unbeatable team and a founder that has disrupted biomedical science successfully more than once.
Come build the next $100 billion dollar industry with us and change the world!
4Catalyzer provides a stimulating environment where bright highly committed individuals are given the freedom, ownership, and resources to solve difficult problems. Each 4Catalyzer company develops technologies that enable a first "new way to look" at nature giving you the opportunity to do prize-winning science, and publish high-impact work in top-tier journals like Science and Nature. If you do biochemistry like Arthur Kornberg, chemistry like Linus Pauling, genetics like Barbara McClintock, or molecular biology like Richard Roberts, we have a place for you.  If you program like John Carmack, do electronics like Steve Wozniak, or design ASICs like Federico Faggin, you are perfect for us. We seek accomplished, passionate, creative individuals. If you have demigod-like abilities in image reconstruction, mixed-signal IC design, high-speed electronics, nanophotonics, microfabrication, MEMs, biophysics, biochemistry, molecular biology, deep learning, cloud computing, embedded systems, or hold any dual degree with distinction along with computer science please contact us and "put a dent in the universe".
---
 Silver Level Sponsors
---

Known for its scientific and operational excellence, Regeneron is a leading science-based biopharmaceutical company that discovers, invents, develops, manufactures, and commercializes medicines for the treatment of serious medical conditions. Regeneron commercializes medicines for eye diseases, high LDL-cholesterol, and a rare inflammatory condition and has product candidates in development in other areas of high unmet medical need, including oncology, rheumatoid arthritis, asthma, atopic dermatitis, pain, and infectious diseases.
---

Finnegan, Henderson, Farabow, Garrett & Dunner, LLP
Finnegan, Henderson, Farabow, Garrett & Dunner, LLP is one of the largest law firms in the world focusing solely on intellectual property law.  Finnegan practices all aspects of patent, trademark, copyright, and trade secret law, including transactions, counseling, prosecution, licensing, litigation, and portfolio management.  We have domestic offices in Atlanta, Georgia; Boston, Massachusetts; Palo Alto, California; Reston, Virginia; and Washington, DC, and international offices in London, United Kingdom; Seoul, South Korea; Shanghai, China; Taipei, Taiwan; and Tokyo, Japan. Our professionals work with clients in a variety of industries including medical devices, electronics, robotics, alternative energy, biotechnology, pharmaceuticals, chemicals, consumer products, industrial manufacturing, and computers.
---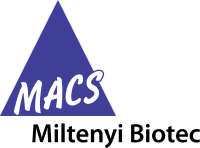 Since pioneering MACS magnetic cell separation technology in 1990, we have grown into a vibrant, multinational team of more than 1800 biomedical scientists, physicians, engineers, and support groups. We develop and manufacture a portfolio of outstanding products ranging from unique cell labeling reagents, through sophisticated cell separation and analysis devices, to innovative systems for clinical applications.
---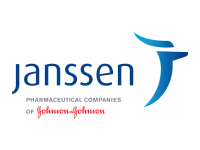 Janssen Pharmaceuticals, Inc., a pharmaceutical company of Johnson & Johnson, provides medicines for an array of health concerns in several therapeutic areas. The Data Science IT department is looking for outstanding Data Scientists who are interested in designing, developing, and fielding data mining solutions that have direct impact to patients and Janssen. Our IT department spans across the entire value chain at Janssen from discovery to after launch enabling data scientists to work with various business units to help identify viable data mining opportunities and then implement end to end data analytical solutions. The Data Sciences group stays on the cutting edge of technology and science to drive decisions and add business value.
---
 Bronze Level Sponsors
---

ClearView was established with the vision of becoming the premier boutique strategy consulting firm to the life science sector. Our clients' needs are unique—an increasingly challenging commercial climate has caused headwinds for the industry, and only those companies with sound strategies and decision-making capabilities are likely to achieve enduring success. Helping them to confidently set direction and make well-informed decisions around innovation and growth requires analogously unique skills, particularly the ability to connect scientific and/or clinical understanding to actionable business insight.
As measured by our ability to maintain longstanding client relationships, ClearView has separated from the pack by consistently delivering the depth of content driven insight our clients are looking for from their strategic advisor. This has been, and will continue to be, our unique aspect of differentiation. As we move forward, our unrelenting focus on delivering value in this manner while having fun along the way will continue to define our culture and organization.
---

Dilworth IP is an intellectual property and business law firm providing legal services in the areas of patent and trademark prosecution, opinions, and agreements in the chemical, biotech, pharmaceutical, medical device, material science, consumer products, electronics, software, and semiconductor industries. We've been in the lab. Whether your invention is a controlled-release pharmaceutical, a fuel cell, or a new circuit schematic, our attorneys will speak your language and listen well. We'll quickly grasp nuances of your complex technology and capture the IP protection you deserve. To learn more about the firm, please visit www.dilworthip.com
---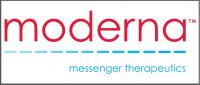 At Moderna we are working steadfastly to unlock the full potential of messenger RNA science and power a new scale of drug discovery and development. Our driving force is our mission to deliver on the promise of mRNA science to bring new medicines to patients, across many serious diseases, including those untreatable through current approaches. At Moderna, we are also pioneering a new biotech business model. We have forged major partnerships with industry leaders, attracted top biotech and pharmaceutical talent to our executive and advisory teams, and received unprecedented funding to support our important work and continue to build our team. http://modernatx.com/careers-moderna
---

Canaan Partners is an early stage venture capital firm that invests in entrepreneurs with visionary ideas.  With $4.2 billion under management, a diversified fund and 190 exits to date, Canaan has invested in some of the world's leading technology and health care companies over the past 30 years. Canaan's focus areas include fin tech, enterprise/SaaS, marketplace, e-commerce, biopharma, digital health and medtech.  To learn more about our people and our portfolio, please visit canaan.com.
---
Special Thanks
---