2016 Companies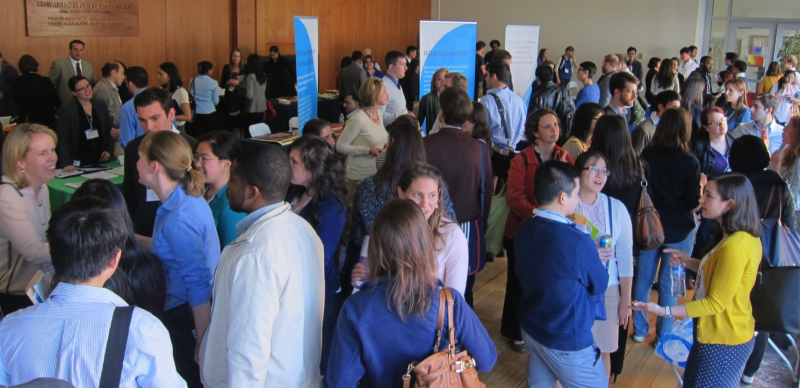 ---
Platinum Level Sponsors
---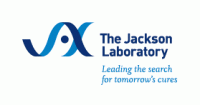 The Jackson Laboratory is leading the search for cures through the science of genetics, genomics and precision medicine.  The Laboratory's scientists are accelerating discovery in order to find more effective, precise and personalized ways to treat, prevent and cure diseases like cancer — and about how philanthropy makes our mission possible. More than 1,700 employees are working toward one goal: To discover precise genomic solutions for disease and empower the global biomedical community in our shared quest to improve human health.
---
Gold Level Sponsors
---

The Healthcare Consultancy Group (HCG) is a global group composed of several scientifically rigorous healthcare communications agencies, including Chameleon, Health Science Communications (HSC), Hyphen Digital, ProEd, and The Scienomics Group (TSG). HCG is a member of Omnicom's DAS group of companies. Staffed by over 350 employees, more than 90 with advanced degrees (MDs, PhDs, or PharmDs), HCG is full-service with a focus. Our focus is on scientific positioning and branding, both visual and written, and on developing succinct impactful messages, content, and programming supported by data that can be used in communications with the FDA and EMA, healthcare professionals, patients, and other stakeholders. We have a regulatory practice, taking over 110 drugs to committee with an 80% positive response, and a publications group that boasts over 1500 publications with an overall acceptance rate of 90%. HCG develops scientific strategy and communications, including disease education, MOA and MOD animations, creative booth content for congresses, and unbranded and branded live or Web-based peer-to-peer communications for specialists. HCG is a scientifically rigorous, strategically focused, creatively balanced, and digitally infused group of agencies built for the future.
---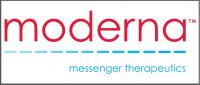 At Moderna we are working steadfastly to unlock the full potential of messenger RNA science and power a new scale of drug discovery and development. Our driving force is our mission to deliver on the promise of mRNA science to bring new medicines to patients, across many serious diseases, including those untreatable through current approaches. At Moderna, we are also pioneering a new biotech business model. We have forged major partnerships with industry leaders, attracted top biotech and pharmaceutical talent to our executive and advisory teams, and received unprecedented funding to support our important work and continue to build our team. http://modernatx.com/careers-moderna
---

Naturejobs is a global career resource for scientists and the world's largest dedicated science jobs board. We advertise international science jobs across Nature Publishing Group journals as well as centrally at naturejobs.com. We also provide a wide range of free career articles, advice and information for scientists and run a CV database for jobseekers.
---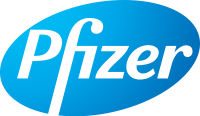 At Pfizer, we apply science and our global resources to bring therapies to people that extend and significantly improve their lives. We strive to set the standard for quality, safety and value in the discovery, development and manufacture of health care products. Our global portfolio includes medicines and vaccines as well as many of the world's best-known consumer health care products. Every day, Pfizer colleagues work across developed and emerging markets to advance wellness, prevention, treatments and cures that challenge the most feared diseases of our time. Consistent with our responsibility as one of the world's premier innovative biopharmaceutical companies, we collaborate with health care providers, governments and local communities to support and expand access to reliable, affordable health care around the world. For more than 150 years, Pfizer has worked to make a difference for all who rely on us.
---
Silver Level Sponsors
---

Founded by research scientists in 1999, Cell Signaling Technology (CST) is a private, family-owned company with over 400 employees worldwide. Active in the field of applied systems biology research, particularly as it relates to cancer, our mission is to deliver the world's highest quality research, diagnostic and therapeutic products that accelerate biological understanding and enable personalized medicine.
---

InVentiv Medical Communications
At global, regional and local levels, inVentiv Medical Communications specializes in building relationships, understanding and collaboration between the biopharmaceutical industry and medical/healthcare professionals. We develop a range of strategic solutions based on an understanding of both the objectives and issues of our clients, and their stakeholder environment.
Because participant experience is central to all medical communications and medical education, the agencies within inVentiv Medical Communications focus on facilitating peer-to-peer and scientific communications through a range of channels. Thus we place the development of strong relationships at the centre of every programme. From clinicians, to payers and pharmaceutical executives, we bring stakeholders together via their shared objectives.
---

McCann Complete Medical is a group of expert agencies delivering medical communications, regulatory support, strategy development, and multichannel stakeholder engagement. We're passionate about everything we do and that's just one of the reasons why we enjoy lasting relationships with people in the world's top healthcare companies. Being part of McCann Health and the wider network gives us access to a broad range of specialist expertise and a worldwide network of local offices: HR@complete-grp.com
---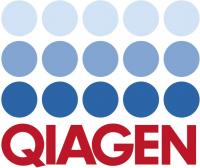 QIAGEN is the leading global provider of Sample to Insight solutions to transform biological materials into valuable molecular insights. QIAGEN sample technologies isolate and process DNA, RNA and proteins from blood, tissue and other materials. Assay technologies make these biomolecules visible and ready for analysis. Bioinformatics software and knowledge bases interpret data to report relevant, actionable insights. Automation solutions tie these together in seamless and cost-effective molecular testing workflows. QIAGEN provides these workflows to more than 500,000 customers around the world in Molecular Diagnostics (human healthcare), Applied Testing (forensics, veterinary testing and food safety), Pharma (pharmaceutical and biotechnology companies) and Academia (life sciences research). As of June 30, 2015, QIAGEN employed approximately 4,400 people in over 35 locations worldwide. Further information can be found at http://www.qiagen.com.
---

Known for its scientific and operational excellence, Regeneron is a leading science-based biopharmaceutical company that discovers, invents, develops, manufactures, and commercializes medicines for the treatment of serious medical conditions. Regeneron commercializes medicines for eye diseases, high LDL-cholesterol, and a rare inflammatory condition and has product candidates in development in other areas of high unmet medical need, including oncology, rheumatoid arthritis, asthma, atopic dermatitis, pain, and infectious diseases.
---

TechAtlas Group is a strategy research company that provides uniquely accessible, evidence-based analysis of key competitive commercial landscapes. We conduct extensive primary and secondary research to determine the rules and metrics that govern competition in a particular field and then provide a visual representation of why certain technologies and companies are better positioned to reach important objectives and milestones. Our technology maps serve as a foundation for intelligent discourse among stakeholders and help companies make informed decisions about where to invest their time, money, people, and reputations.
---

…
---
Bronze Level Sponsors
---

Founded in 2012 in Branford, Connecticut by a team of experienced and successful life science industry leaders, AxioMx is both a leading innovator of phage display antibody technologies and a leading provider of recombinant antibody development and production services.
Continued innovation and quality recombinant antibody development are the foundation of AxioMx. The current monoclonal and polyclonal antibody development paradigm is too slow and does not always result in consistent, renewable, and quality antibodies. Until recently, the timelines and cost of phage display protocols have made the method impractical for most research and diagnostic purposes. Now, AxioMx's innovative improvements to traditional phage display methods make phage display a favored approach to antibody development for research, diagnostic, and therapeutic applications. AxioMx provides a comprehensive custom recombinant antibody discovery and development series platform. Our service offerings include antigen and project design, recombinant antibody development, antibody optimization, and antibody production.
AxioMx services include custom recombinant antibody development, antibody optimization, and production. Unique to AxioMx is our proprietary phage display libraries, Rapid Liquid Screening, and AxioMx Mutagenesis methodologies. These combined enable AxioMx to shorten typical monoclonal antibody development times from 4.5 – 6 months to 8 – 10 weeks when utilizing our AxioMx Custom Recombinant services platform. Development times are just 5 weeks with our AxioMx Express services for research grade antibodies. AxioMx's next goal is to further reduce antibody development times to less than 4 weeks and progress to our vision of delivering custom antibodies in just days. Visit our website or contact us to learn more about our technologies, services, and products.
---

Focused exclusively on healthcare, Clarion helps clients tackle their most complex business challenges. We provide rigorous analysis, seasoned insight and hands-on support, tailored to the individual needs of each client. Through a deeply collaborative relationship, Clarion creates sustainable value for organizations, ultimately helping them deliver products and services that improve patients' lives.
---

ClearView was established with the vision of becoming the premier boutique strategy consulting firm to the life science sector. Our clients' needs are unique—an increasingly challenging commercial climate has caused headwinds for the industry, and only those companies with sound strategies and decision-making capabilities are likely to achieve enduring success. Helping them to confidently set direction and make well-informed decisions around innovation and growth requires analogously unique skills, particularly the ability to connect scientific and/or clinical understanding to actionable business insight.
As measured by our ability to maintain longstanding client relationships, ClearView has separated from the pack by consistently delivering the depth of content driven insight our clients are looking for from their strategic advisor. This has been, and will continue to be, our unique aspect of differentiation. As we move forward, our unrelenting focus on delivering value in this manner while having fun along the way will continue to define our culture and organization.
---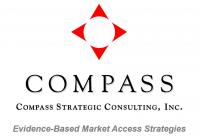 Compass Strategic Consulting, Inc. was founded in 1994 to provide a full range of marketing and business development services to life science companies with innovative technologies and products.
---

Core Informatics provides tightly integrated, state of the art Laboratory Information Management Systems (LIMS), Electronic Laboratory Notebooks (ELN), Scientific Data Management Software (SDMS) and Collaboration solutions to customers across multiple industries.
---

Dilworth IP is an intellectual property and business law firm providing legal services in the areas of patent and trademark prosecution, opinions, and agreements in the chemical, biotech, pharmaceutical, medical device, material science, consumer products, electronics, software, and semiconductor industries. We've been in the lab. Whether your invention is a controlled-release pharmaceutical, a fuel cell, or a new circuit schematic, our attorneys will speak your language and listen well. We'll quickly grasp nuances of your complex technology and capture the IP protection you deserve. To learn more about the firm, please visit www.dilworthip.com
---

Are you seeking a career that blends the worlds of business, science, and healthcare? Do you have a passion for working on some of the healthcare industry's biggest challenges? Are you a highly motivated individual interested in a stimulating, team-oriented environment and steady professional development? If so, Health Advances offers you a unique opportunity. We're a strategy consulting firm that helps healthcare companies make critical business decisions and capitalize on their growth potential. Our clients range from Fortune 500 companies, to venture-backed startups, to leaders in private equity.
---

The Insight Data Science Fellows Program is a postdoctoral training fellowship that bridges the gap between academia and data science. Insight is a seven week, intensive program that teaches researchers how to apply their existing analytical skills to big data. The program consists of a project-based, industry-driven learning approach designed to train academics in many of the cutting edge data science tools and practices used in industry. Immediately following the program, Fellows interview at leading companies in the San Francisco Bay Area (Silicon Valley program), New York City (New York program), or at companies across the US including Seattle, LA, DC, Chicago and Austin (remote program).